My Google No: is 602-935-5206 give ur name/ Or Get Help Right Away! Pls Text: 602-670-7569                                                                                                                Email: To: redwagoncars [at]Gmail [dot] com
Looking for assistance, on New Vehicles nowadays is difficult, I completely understand If you are looking for a new car or truck, please reach out to me and let me see if I can be of help to you…! Maybe I lucked out to find you a better deal…! Yes, I for sure understand that the car business has been turned upside down because of the Microchip problems does make my job more challenging, but I will always give it my best effort…! NOW ON USED, I STILL CAN FIND A WAY TO SAVE YOU MONEY & HASSLE SOMETIMES ASSOC WITH PURCHASING A VEHICLE…! I WILL NOT HESITATE TO HELP MY OUT-OF-STATE FOLKS IF I CAN FIND A WAY, I WILL BE THERE FOR YOU…! FOR SURE!  Kencars.com
May 1, 2015
Ken,
Thanks again for your help in finding me my new third truck in the past 20 years. Your professionalism and persistence paid off once again. You found me exactly what I was looking for. Not only did you make buying a vehicle easy, but you saved me thousands of dollars in doing so. I will continue to call you again whenever I need another new or used vehicle, and of course, keep recommending you to my friends & family. Hope all is well…
Colin Stowe,
Albuquerque, NM  
                                                                                                                                                                                                 ******************************************* June 15, 2016, 
Ken,
Thank you so much for your time and professional guidance in purchasing my Toyota RAV4. Thanks to your connections and the time spent finding the best deals for me, I did not have to take on any of the hassle or time of shopping & haggling. I was able to work directly with fleet staff for fleet pricing with your help & assistance. Thanks for following my deal through to the end. I love my new ride, and I got a great deal thanks to you!
Thanks again,     
 Megan…                                                                                            
May 2, 1997
                                                                                                                                                                                              *********************************************
JIM EARNHARDT, 1301 N. ARIZONA AVE., GILBERT, AZ. 85233

Dear Jim,
My name is Paul Hospenthal, and I am the physical therapist with whom you played golf at the Phil Nicholson bachelor party. I was considering buying a new truck when Michael Schumacher, (from Schumacher Mercedes) recommend I contact your fleet Director, Mr. Ken Nichols.
I made an appointment with Mr. Nichols, and two days later I purchased a new vehicle. Mr. Nichols was informative, courteous, and follow through on the deal. Normally I would have considered hunting for and purchasing a vehicle on my own which is a cumbersome chore, however, Mr. Nichols made this a very pleasant experience. He certainly is a tremendous asset to your organization.

Once again, thank you and Mr. Nichols for your help. I look forward to referring you both much business and as a lifelong customer.
Sincerely,
Paul Hospenthal                                                                                                                                                                               ***************************************
LETTER OF RECOMMENDATION, TO WHOM IT MAY CONCERN FROM THE HITCHCOCK FAMILY…!!!
MY FAMILY AND I HAVE KNOWN AND DONE BUSINESS WITH KEN NICHOLS FOR MANY YEARS. MY SON MIKE FIRST MET KEN WHEN SEEKING TO PURCHASE A TRUCK IN 1998. I AM SURE EVERYONE CAN RELATE TO HOW FRUSTRATING AND CONFUSING THAT PROCESS CAN BE. KEN WAS ABLE TO TAKE All the SECOND-GUESSING AND STRESSFUL FEELINGS OUT OF THAT EXPERIENCE…! HE HELPED MY SON TO GET EXACTLY WHAT HE WAS LOOKING FOR, AND AT A FAIR AND GOOD PRICE. HE FOLLOWED UP WITH MIKE AFTER TO MAKE SURE THAT HE WAS COMPLETELY HAPPY WITH HIS PURCHASE. WHEN MY HUSBAND AND I NEEDED TO REPLACE A VEHICLE A FEW YEARS LATER, KNOWING HOW PLEASED OUR SON HAD BEEN AFTER WORKING WITH KEN, WE ALSO WENT TO HIM. KEN HAS BEEN OUR "GO-TO CAR AND TRUCK MAN" EVER SINCE…! OVER THE LAST MANY YEARS, HE HAS HELPED TO KEEP OUR FAMILIES CAR NEEDS FULFILLING…! HE HAS ALWAYS BEEN THERE FOR US, MAKING SURE THAT WE FOUND EXACTLY WHAT WE WERE LOOKING FOR, AND HAS STOOD BEHIND EVERY SALE. HIS KINDNESS, HONESTY, AND INTEGRITY ARE UNQUESTIONABLE. HE WILL ALWAYS REMAIN NOT ONLY OUR "GO-TO GUY" BUT ALSO A VERY DEAR FRIEND.
SINCERELY,
CHUCK, BILLIE, & THE ENTIRE
HITCHCOCK FAMILY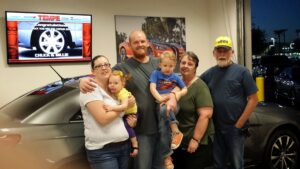 **************************************
THIS LETTER WAS PUBLISHED IN THE  ARIZONA REPUBLIC NEWSPAPER…!
KEN NICHOLS, #1 Fleet Director in the World, 2006…The main reason that Earnhardt Dodge has been the number one Dodge dealer in the World for nine years running is its people. Every staff member at the store is dedicated to providing excellent customer service, efforts that earned it the coveted Five-Star award from the Chrysler Corp. Ken Nichols, Fleet Director at Earnhardt Dodge, is an example of the best of the best in the automotive business, Ken has sold thousands of vehicles in his career and can count among his clientele two Arizona governors and movie stars…!  Regardless, all of Ken's customers receive V.I.P. treatment. "My expertise is dealing with professionals and retired people",  Ken said. "Everyone I deal with gets absolutely the best price, plus an extraordinary, hand-holding, no-pressure car buying experience."
A native of West Virginia, Ken moved to Arizona to pursue a career in the newspaper and electronics and the love of cars & loves meeting new people, so the automotive business became a perfect career for me…!  That was 34 years ago… With Ken's perseverance, integrity, and caring attitude, he built a solid base of customers who return to him time and time again, as well as who refer friends and relatives…
Although Ken is a dedicated Fleet Director who works long hours, he manages to squeeze in a little time for his hobbies: Old & new cars, photography, music, and ham radio… During the Vietnam War, Ken was a member of an amateur ham radio club called Ba she Hal Ne AE, which in the Navajo language means 'metal that talks'. The group met at Senator Goldwater's home and transmitted messages via Ham Radio airwaves between the troops in Vietnam and their families back home in the states. This avocation led him to build his dream home with his own hands, atop a mountain in Paradise Valley, AZ, similar to the Senators… From the loft in his home, Ken met people all over the world via Ham Radio, and more than a few purchased vehicles from him…
Ken resides in Solera Resort Community in Chandler…
Fleet pricing for the individual buyer, plus World Class service, is guaranteed when you buy a vehicle from Ken Nichols at Earnhardt Dodge.
EARNHARDT DODGE, NO 1 IN THE WORLD! 9 Yrs In A Row…!
Ken Nichols
Now Here I Am 34 Years Later, & Yes I Am Still Selling Vehicles, Even Tho It's Very Challenging Nowadays…! Hopefully, I can still make it happen when you need my help…!  Ken…!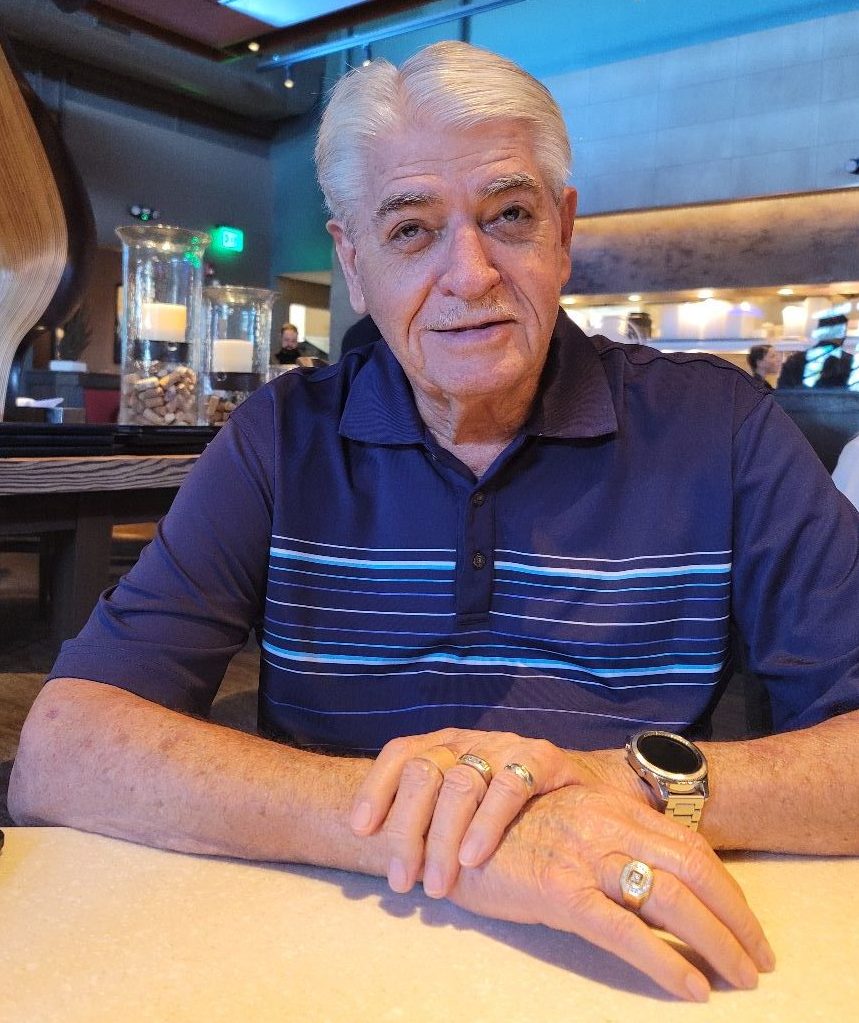 Ken 👍🇺🇸🙋🚗💨
[google01ba9e0b2694fb8a.html]
UA-69114673-1

My Google No: is 602-935-5206 Say Ur 1st Name, Then I Answer! Or for Immediate response, text 602-670-7569, send ur name, and & how I can Help…!      Email: redwagoncars [at]Gmail [dot] com