Please Text: 602-670-7569 Please List Name And How I Can Help You Find The Car Of Your Dream..!  Thanks ! Ken..   Email: redwagoncars [at] gmail [dot] com         
Ken's Personal Story About Acquiring My 1st Used Chevy Car, 1st New Chevy Car, 1st New Ford Truck, & So Forth…!
Now Ford, Chevy, GMC & Ram…  All Mfg America… Toyota, & Nissan Join In From Afar…!  Half-ton pickups have become just the thing to do when it comes to trucking here in America.! Right, everybody is doing it here, and helping the economy, so I had better get join the party-Right…!  The Ram, Chevy Silverado, GMC & Ford F-150, here in the good old USA of mfg seems to hold the lead for now, but competition is fierce for these four…!  They seem to love the challenge if you get the drift…[Now on a personal note, I must add that I have owned three of this mfg…]  I just joined GMC IN 2022, with a purchase of a GMC Cayon Denali…! So now I am a true member of the Big Three, Right…?
My 1st car was used, but to me, it seems like it was new & it was a 1947 Chevy sedan…! My 2nd car was a 1960 Chevrolet Impala Convertible…! With both cars, I was 100% happy camper satisfied with the used one and 500% satisfied with the new one…! It was a great choice in both cases with a Chevrolet product…! In 1979 my wife & I were planning to build our 1st home in Scottsdale, AZ., and were looking to purchase our 1st new truck for the building job… Yes, we choose a 1979 Ford F-150 & as I remember we paid appx $7900 for it… It did the job, and 150%, time after time, on any job requirement that I expected it to do and some were very difficult, load-wise as I recall…!  Now on the Dodge product… After working for two different Dodge dealers in Arizona for many years as their Fleet Director, Dodge got in my blood, and it happens honestly by me both owning and selling the Trucks and even the Cars/Minivan/SUVs & Trucks…!  So I start after the new Dodge Ram truck was introduced in the mid to late 90s, I was so impressed with the new truck, that I purchased a 1995 2500 LB 4×2, and it was such a pleasure to drive, with all the power with the Cummings diesel Oh my goodness…!  I just couldn't believe how great it felt to be up high and have such a great view of the traffic, which I hadn't experienced for quite some time & it just felt good to be back on the road driving my new Dodge truck… I just can't find the words to describe my feelings about what I had to share with my new and old customers..! Yes, you must know the rest of the story about that truck, and where it has come to today… I also, 2003 I started seeing their new redesigned Ram as they arrived at our lot at Earnhardt's Dodge, (The No 1 Dodge Dealer In The World For 9 Years in a Row, my effort & my fleet dept helped make that happen…! )  So when that new truck came in, I just had to test it out, Oh my Goodness what an improvement I can't name all of them It was just unbelievable… " So there we go again, Ken…! "  As Pres Ronald Reagan used to say & yes I did too..!  I purchased a new 2003 Dodge Ram 3500 4×4 Crew Cab Short B, SRW … All White, and talk about a proud person of the new truck, it was me, and it made me so happy that I had made that purchase of this new resigned truck from Chrysler, and also that I really had a story to tell my customers & my friends about my  " another new truck " and all the features, including towing ratings, and what it would tow with new improved diesel, there was soooo much to tell, & yes I was excited, right…!  Guess what, that new Dodge Ram set just outside my office window at the Dodge Store!  When a customer came in looking for a Dodge Ram, of course, I now had something to show… I had it loaded with everything from a Brush Guard on the front/ Airbags on the rear axle/ Special running boards/100 gal diesel fuel tank installed in the bed/ a special monitor system to see the air pressure in both the truck and trailer… So you can see, I was ready to roll… My other Dodges were the Intrepid sedan, It was a new-design sedan… I loved it so much, that I had it wrapped with the Dodge Ram logo on the hood, and my Fleet dept advertising along with my name & contact all over the side doors, and the rear with great messages, on saving money by contacting our fleet dept… Last but not least was the new redesign, Durango, with new fancy lights all across the rear… Now that was just one of the great options on that SUV, and it drove great and yes it had seating for 7 complete with rear air and air-cooled seats for driver & passenger… A necessary feature for your driving pleasure here in Arizona…Oh, yes by the way I also had to own this one too. So as you can see, I have had personal experience owning, enjoying, testing & putting to real lifetime uses and experiences on all, except GMC… [ Boy Did I have a Very Understanding Wife, Right ]  Anytime anyone wants to ask me any questions on any, please don't hesitate to do it here on my website using the Blog feature…! I will always make every effort to answer any question that you may have, but just in case I don't know the answer, I will try to find it for you…! Use my email, is better or text me… Ok..?   Now back to the Trucks, On the American mfg let's say the GMC trucks are making inroads in product development, we all have seen the commercial of all people from all walks of life carrying the tailgates from the new GMC trucks… With this new design, folks have the convenience of almost walking into the bed of the truck…!  I can't imagine just how this one added feature produced unbelievable truck sales…!  The numbers are staggering, there are so many more coming to add to these GMC products as you see them coming up the ladder…! 
NOW ON TO USED Normally, I Can Find Ways To Save You Money & HASSLE-FREE SOMETIMES ASSOCIATED WITH PURCHASING A VEHICLE…!  HOWEVER, (Nowadays) WITH ALL THE SHORTAGES OF VEHICLES, BOTH NEW & USED, I WILL ALWAYS TRY FOR YOU, BY TRYING TO NEGOTIATE A BETTER PRICE AND ALWAYS ASK TO REMOVE DEALERS ADDS, WHICH THEY ARE REALLY INTO THESE DAYS…!

Very difficult on discounts these days,

but I WILL NOT HESITATE TO HELP  YOU EVERY WAY I CAN ASK, AS THEY ALWAYS SAY, THERE IS ALWAYS ROOM TO NEGOTIATE FOR MY ALL MY CLIENTS, EVEN MY OUT-OF-STATE FOLKS IF I CAN FIND A WAY I WILL BE THERE FOR YOU…! FOR SURE!  Kencars.com
* BELOW IS ME & MY 1960 CHEVY IMPALA COV, MENTIONED EARLIER…BOY, I'm Thinking Just Cool…!  Cool, What Do You Think?  (This Purchasing Process [ Of My 60 Chevrolet ] Made Me Want To Become A Car Salesman, Way Back In 1960,) So 27 Years Later, Married and had Two Wonderful Daughters, & My Wife Katie, and I Built Three New Homes In Scottsdale, Paradise Valley

North…!

  I have held various positions at major electronics companies here in the Phoenix Valley…!  Buy way back when, in 1960, I always had that idea of becoming a car salesman, so In 1987, I decided the time was right… I was offered a Fleet Mgrs, position in Scottsdale, I went for it…! After 34 years, I am still at it and thanking myself every day that I made the move… It has been the best decision that I could have made, It is who I am…!  Just ask anybody who knows me, & it's just Kencars….!
IN THE 2ND PHOTO BELOW, MY USED 1947 WAS USED, AT THAT TIME TO ME IT WAS LIKE A NEW CAR, I APPRECIATED IT SOOOOO   MUCH AS I WORKED SO HARD FOR IT & MY MOTHER HELPED ME. I WAS SO PROUD,  AS I THINK I WAS THE ONLY KID IN HI SCHOOL WITH HIS OWN CAR..!  $650, WAS A LOT $$$ IN 1955…!  NEXT WAS OUR 1979 FORD F-150, JUST BREAKING GROUND IN OUR 1ST NEW HOME, ONCE WE FIGURED OUT HOW TO BUILD A HOME, WE WENT ON TO BUILD TWO MORE HOMES… Yea!  NEXT WAS THE 2003 DODGE RAM 3500 4X4 QCAB SB SRW…  NOW, THIS WAS A WORKHORSE, AS YOU CAN SEE WE HAD A 30 FT 5TH WHEEL, WITH TRIPLE SLIDES, 4000 GEN, FULLY LOADED…SO THE TOTAL TOWING WEIGHT WAS APPS 13000 LBS, AND WHEN GOING UP THE LONGEST STEEPEST HILLS, IT WOULD ACCELERATE ANY TIME ON THE HILL, AND IT NEVER GAVE UP… THE POWER WAS JUST UNBELIEVABLE…!
This is my latest photo, still going strong for you to help you save money and time on your next vehicle… Eliminating the hassle sometimes associated with the purchasing process…!   Ken…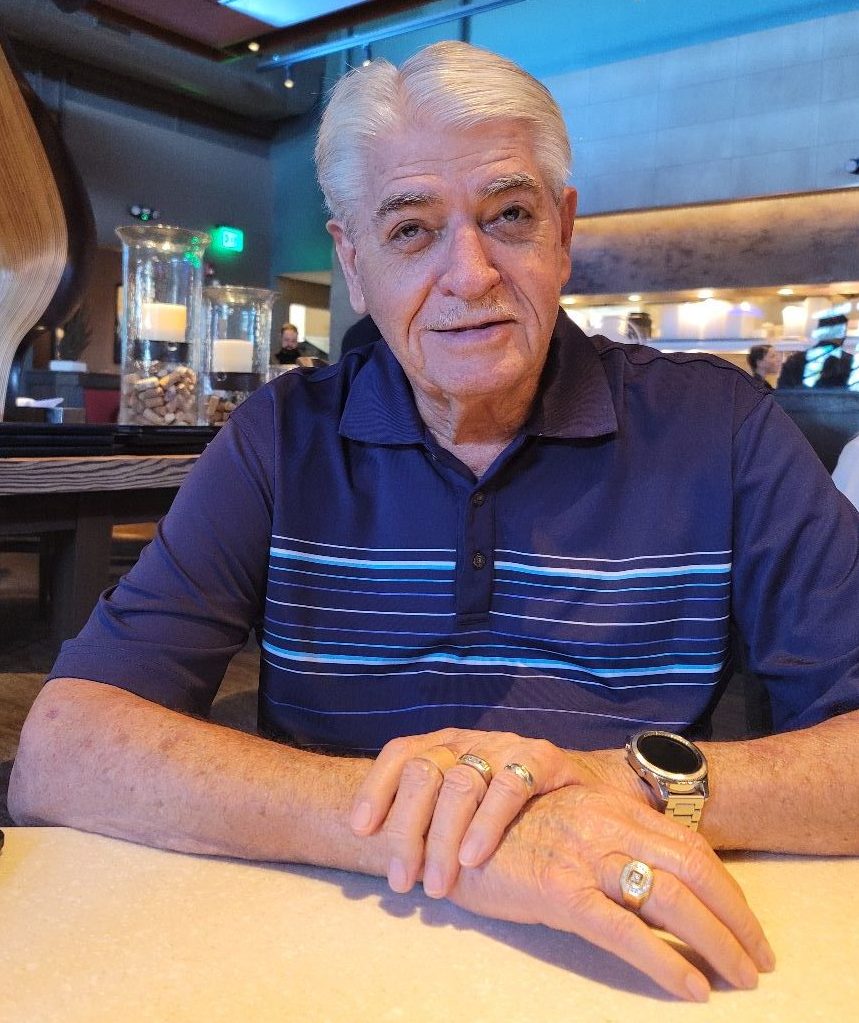 My Google NO:  602-935-5206 / Or Get Help Right Away!    Pls Text: 602-670-7569            List Ur F Name, Ph Number & How I Can lend Assistance/ My Service Is Free..!                                                                                         Email: redwagoncars [at] gmail [dot] com
Remember I am your guy to goto to get the straight information when purchasing your next vehicle!!! Note, my flat-top hair cut…?  Very popular in the 60s !!! The next photo is my 1947 Chevrolet sedan… That outfit was what I wore for my 1955 Class Photo…?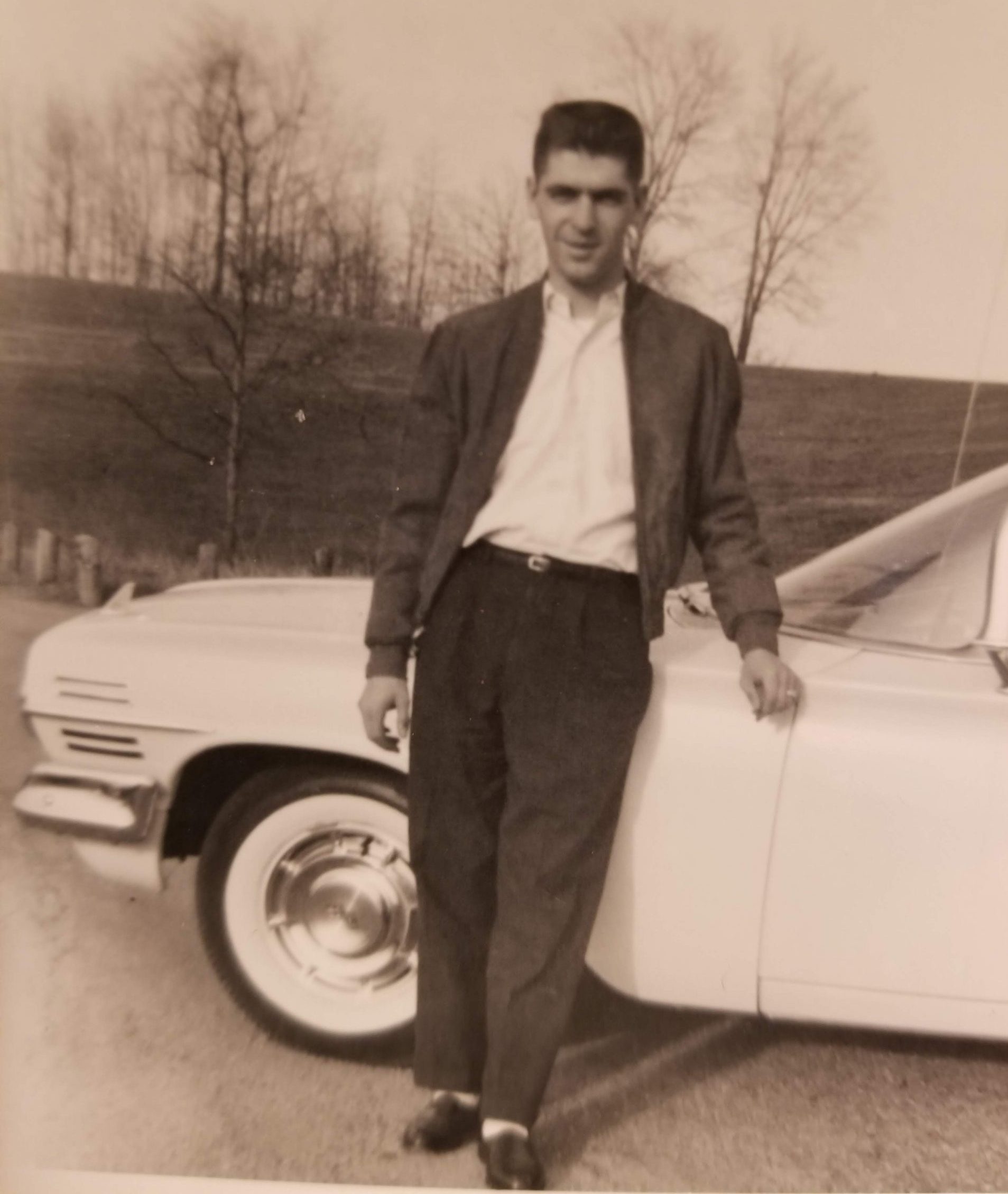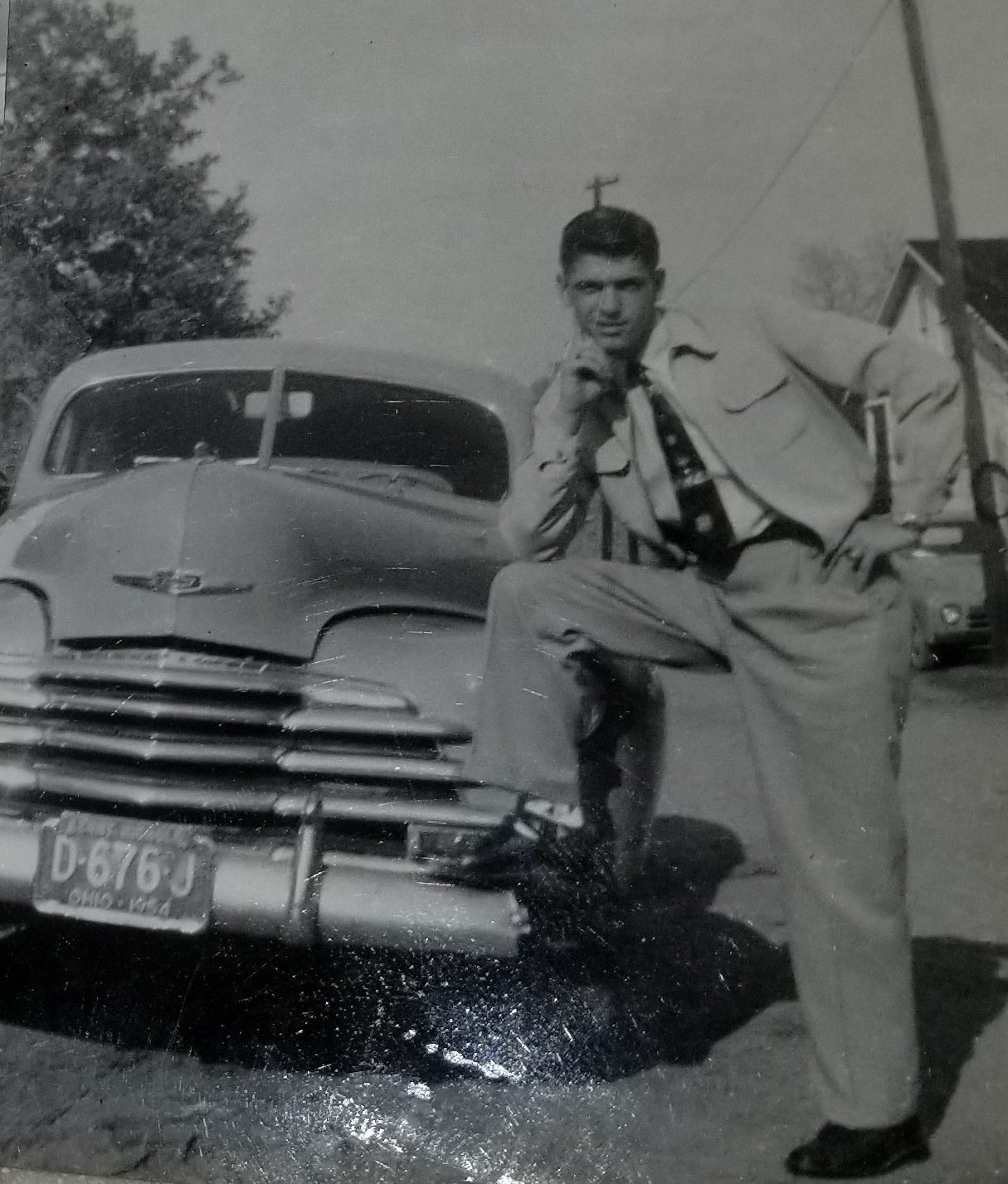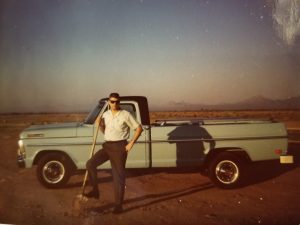 Myself & Our New Ford F-150 Build 1st House that we paid appx $7900 for…! Where did those prices go…?   
Below, Our new 2003 Dodge Ram 2500 SRW 4×4, with Our new 30 ft    5th wheel, 3 slides, & 4K generator… Everything, Ready for the Road… This photo here was taken at a 5-Star RV Resort South of San Diego, Next To the Bay With A Beautiful View Across From Coronado Island And The Bay Bridge…!